For International Students at Osaka University
You can find detailed information on the Osaka University website.
International Exchange Salon
Introduction
International Exchange Salon is located in Room D201 on the 2nd floor of building D, School of Science. This salon was set up for international students and researchers to interact with Japanese students. This salon is used also as an advisement office for international students, and as a venue to have international exchange events.
Opening times: 10:30 – 17:00 Monday to Friday (May close temporarily)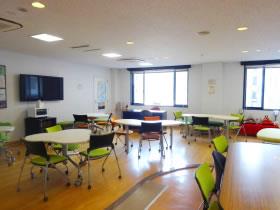 Event Information
【Event】
| | |
| --- | --- |
| Picture Chain Game Tuesday 16.November 2021 | Details |
【Regular Event】
【Report】
Sports Event
The fall / winter semester has started, and we held a sporting event with infection control measures.
We planned to have both volleyball and badminton, but due to the strong wind, badminton was not able to push through.
Even though we struggled against strong winds, we all were able to enjoy volleyball for the first time in a while.
The event ended because it became dark outside and difficult to see the ball, but many students enjoyed the event, so much that some were wondering when the next event would be held.
Students who don't usually attend the Science Buddy event also participated and made new friends.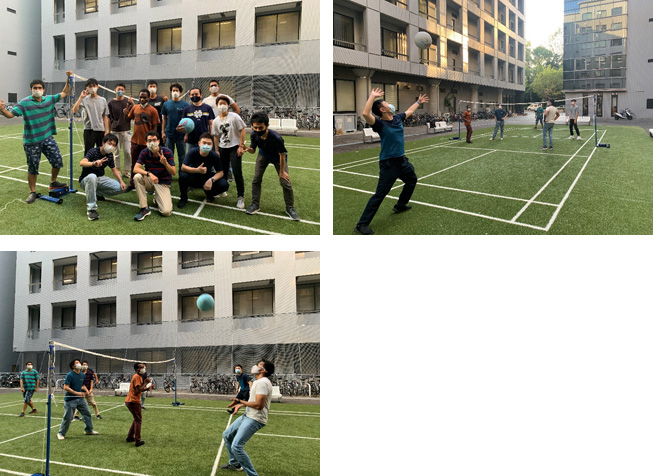 Newsletter
April 1st 2021: The 16th issue was published. Here
Back number: The 15th issue, The 14th issue, The 13th issue, The 12th issue, The 11th issue, The 10th issue, The 9th issue, The 8th issue, The 7th issue, The 6th issue, The 5th issue, The 4th issue, The 3rd issue, The 2nd issue, The 1st issue
Science Buddy
Science Buddy is a student group which aims to enhance international communication and is composed of Japanese and International students in the Graduate School and School of Science. We enjoy intercultural experience and deepen the mutual understanding through the organization and management of various kinds of events. If you would like to become a member of Science Buddy, please contact us at ri-daigakuin@office.osaka-u.ac.jp.
Support for International Students
Contact information while in school is as follows;
 Please replace「#」with「osaka-u.ac.jp」
If calling from outside Japan, please add the Japan country code 81 and remove the 0 at the beginning. For example, +81-6-6850-6778 (Graduate Student Section).
Student Advisor for Foreign Students
If you are in trouble, need something or information on something, you are more than welcome to come and share your concerns with us! We have several points of contact for students of the Graduate School of Science and the School of Science. Even trivial problems are more than welcome.
Consultation services are available in English.
foreign@sci.#
※Please replace「#」with「osaka-u.ac.jp」
Yuri KAMON (ex.8169)
Other Links